Welcome to Young Money Master
About Us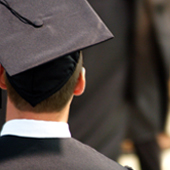 Young Money Master
nurtures financially smart youth through a 3-day creative marketplace simulation and a yearlong mentorship. It is fun yet educational, and it invigorates the mind to achieve things you'd never expect!
Expert Testimonial

Young Money Master is run by a team of experienced and exceptional trainers who are very well-versed in financial education. The curriculum is proven effective and I'd say it is a MUST attend course for young people for the betterment of their financial well-being!
Teoh Poh Yew, International Trainer, Author, Math Educator

I highly recommend your children for Young Money Master Program, The trainers, who I know them personally, are international financial masters in the region. You won't regret.
Heng Zee Soon, Deputy Chairman & Board of Director of SJK(C) Lai Chee

I am truly proud and honored to be a part of the Young Money Master program, particularly in designing the property investment syllabus. This program has incorporated the experiential method of delivery where participants will be able to experience the key lessons, rather than the traditional spoon-feeding method. It covers the entire fundamental concepts of wealth that youth must be aware of and master. One of the time-tested cornerstones of wealth is property investment and the simulation in this program has embodied the fundamental understanding that is necessary. I wished that programs like this were available when I was a youth. Choon Sian and the team are truly remarkable and they have designed a wonderfully transformational program specially for youths. If you are a youth, decide to enroll in the Young Money Master program and take charge of your wealth!
Ahyat Ishak, CEO of Greater Synergy, Trainer

This programme really exceeded my expectation. It really opens my eye and blows my mind, as the simulation reflects the reality of how I manage my financials. What I like about the programme is it is lively and it makes me do reflection on myself and realizes that, "What on earth have I been doing for the past so many years!"
Khoo Hwey Chern, Selangor, Student

This programme was great! It helps me to understand my financial literacy level and strengthen my fundamental foundation. I have a better picture of the financial world and how to go about doing it. What I like most is the designed simulation game and the environment to learn and excel in the financial world. With new elements introduced into the games gradually, it brings us to experience the 'safe financial world'.
Jennifer Tan, Selangor, Student

I enjoyed the way they used activities to help stimulate the economy. It was able to create a lasting impression and also gave a rough idea of how finance in the real world can be at times. It educated me on what to do with the money.
Chong Pearl Lynn, Kuala Lumpur, Student

KC's training was useful to me. I suddenly realized that it is not really that hard to come out of the comfort zone. The simulation gave me a clearer idea of what is happening out there. It is really awesomely designed!
Tan Chee Hoong, Kedah, Student

The programme exactly puts me into the idea which I have yet to learn from reading the book "Rich Dad Poor Dad". The game is very well designed.
David Chew Vee Kuan, Negeri Sembilan, Student

What I like about this programme is it was fun, energetic, and hands-on. Plus, it's also a great opportunity to meet like-minded people for networking.
Julia Anne George, Selangor, Student

The simulation clearly resembles the real life. I learn the way to build my passive income in utmost clarity through the simulation! The income and expenditure diagram is especially powerful. I learned a great deal about assets, liabilities and its flow. I practiced doing my money management. Now I know how I can achieve my financial freedom in the real life, step-by-step! This programme is definitely good for students who wish to excel financially in the real world.
Lim Tze Mun, Kuala Lumpur, Student

Actually, I feel that the youths today may not really know how to use and manage money. Perhaps many youths from affluent family may not need to experience the hard work of making the money. I had a point of view when I glanced through Young Money Master's curriculum. Some kids may not easily assimilate into any financial program. But they must learn consistently and get exposed to the world of finance, so they can familiarize themselves with the proper money management and wealth creation concept. My daughter attended this Young Money Master Program. This is a very great program!
Mr. Yap, Board of Director of a High School

Teaching your kids Good Money Habits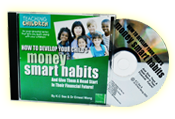 This audio will share with you how you may help your kids develop good money habits since young and what you should teach them.