The Unique Edge for Schools
Dear Principal,

Do you wish to sharpen your school's competitive edge?

Do you want your students to increase their financial IQ?
You can achieve that by bringing us to your school!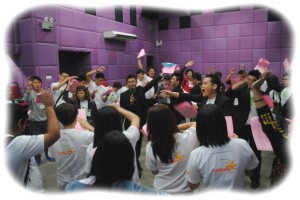 We can customize a financial education programme for your school that tailors to your requirement and fulfills your students' need. As our Malaysian youth are becoming increasingly reckless with spending, it is timely for your school to infuse financial education into your curriculum. It will definitely strengthen your positioning and give your school a competitive edge.
If you would want to help your students unleash their financial genius within, please drop us a line at ymm[at]mylifechamp.com. We'd love to discuss with you.