Young Money Master is run by a team of trainers led by our two founders with the mission to impact 1,000 young lives every year!
KC See is a serial entrepreneur, author, and co-founder of Young Money Master. He owns and runs several businesses in training, IT, services, healthcare and retail. He is a student of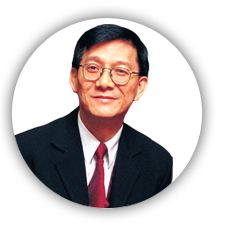 Robert Kiyosaki and was acknowledged in two of Robert's books including the ever bestseller – 'Rich Dad Poor Dad'. To date, he has written five books, two of which are financial books, including the bestseller 'Leveraging Time to create Wealth'.
Being an international speaker and trainer, he has trained and mentored over 90,000 professionals, senior managers, executives, salespeople, teachers and students in areas like Entrepreneurship, Sales and Marketing, Leadership and Communication Skills across the globe over the last 3 decades. He is also the founder of the famous Money Mastery Mentorship Programme, having coached over 9,000 people in wealth creation over the last 17 years.
KC is a regular contributor to business magazines and has been interviewed on radio and television stations in the region including Channel News Asia. He did a series of Positive Business Minutes for Singapore's News Radio 93.8FM and the Money Wise series for Money Tree on TV3, Malaysia. He was also interviewed in the "Teaching Children Series: How to Develop Your Child's Money Smart Habits".
Choon Sian is the CEO of LifeChamp, a youth development company, and the co-founder of Young Money Master. He is also a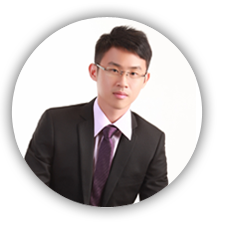 Certified Professional Trainer by IPMA, UK. He began learning Neuro-Linguistic Programming (NLP) and Neuro-Associative Conditioning (NAC) at the age of 19, so he can help changing people's behavior through this training.
Coming from a poor background, he has lived financially dependent on himself since he was 18 years old. He started learning investment at the age of 18, and began investing in shares, forex, and derivatives at 19. He was one of the youngest youths to be invited to TV and radio shows to share about money management among the youths. He aspires to elevate the youth's financial intelligence, so they can live a rich quality life in the future, without needing to experience the misery of poverty like he did.
Armed with a strong entrepreneurial spirit, he started three businesses when he was still juggling with his studies in university. As a columnist, he regularly shares his business ideas in Malaysia's most visited entrepreneurship site – NextUpAsia, in the "Market Your Enterprise" column.
Academic wise, he holds a first-class honours degree in Actuarial Science from National University of Malaysia. He was a distinguished international scholarship recipient – John Culver Wooddy Scholarship, which is awarded annually to the world top 14 actuarial students.
---
Trainers featured on