The Corporate Sponsorship Programme
Dear Principal,

would you want to do more brand engagement with the youth market?

would you wish to give back to the community and benefit your stakeholders?
You can do that by partnering with us!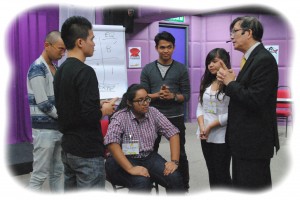 We are always on a constant lookout for corporate sponsorship to help more students, especially the needy ones to be financially savvy. It could be in the form of monetary sponsorship, venue sponsorship or other sponsorship in kind.
Primary benefits for your company:
Strengthen your positioning
Enhance your brand
Benefit your stakeholders and community
If you would love to impact more students, drop us a line at ymm[at]mylifechamp.com. We'd love to work with you!