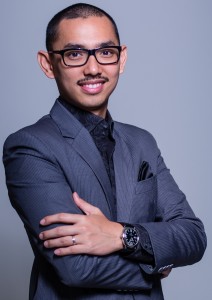 Ahyat Ishak first began property investing more than a decade ago and became a millionaire before the age of 30 despite his humble beginnings. Through his experience and learning from many successful property millionaires, he has discovered the REAL Wealth Formula™ and has also trademarked his Strategic Property Investor Model™, which is the framework for his highly acclaimed workshops, seminars and talks.
Ahyat Ishak is an international speaker who is active in the property investment speaking circuit, having spoken in Malaysia and abroad. He has graced the stage of Malaysia's largest property events such as MAPEX, iProperty.com and PropertyGuru Expos, as well as platforms such as MAPIS (Malaysian Annual Property Investment Summit), MAPC (Malaysian Annual Property Conference) and MSI (Multiple Sources of Income) Summits.
Ahyat Ishak's articles and interviews have appeared in The Star, New Straits Times 'Real Estate & Decor' pullout, Malay Mail's 'Get Real' pullout and in other publications such as Property Insight, Property Hunter, Smart Investor Magazine, Property Times, Real Reserve and Real Estate Magazine (REM). He has appeared and hosted property shows on RTM, Capital TV of HyppTV, Bernama TV, TV AlHijrah and BFM 89.9 radio station, sharing his ideas on how to become a Strategic Property Investor.
Ahyat Ishak is also the founder of AhyatPropertyTV, a YouTube channel where he shares tips, strategies and his insights into the latest news and information on the property market in Malaysia and abroad. Ahyat Ishak has also received many invitations from local and international property developers for talks and consultation on investor trends, especially those of young investors.
Academically, Ahyat Ishak has an IT degree, as well as an MBA from the University of Southern Queensland (USQ), Australia, specializing in Strategic Marketing. He also holds the Certified Professional Trainers (CPT) qualification awarded by IPMA, UK. Professionally, he is an entrepreneur and is the executive director of his family's group of companies, which he first joined in the 1990s. This group now has businesses ranging from services, technology and trading to food, agriculture and property investment.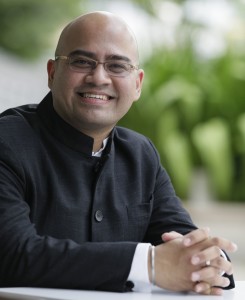 As a world-renowned Forex educator, Mario Singh has trained private bankers from Julius Baer – the third largest Swiss bank in the world with assets under management of CHF 340 billion, and bankers from ICBC – one of the largest commercial banks in the world with a market capitalization of USD 269 billion.
A widely sought-after expert in the Forex industry, Mario has appeared more than 40 times on CNBC and Bloomberg, each time giving his market views to an estimated 350 million viewers worldwide.
His two best-selling books "17 Proven Currency Trading Strategies" and "Unlocking the World's Largest Financial Secret" are endorsed by world-famous billion-dollar fund managers like Mark Mobius, Executive Chairman of Templeton Emerging Markets Group, and David Kotok, Chairman and Chief Investment Officer of Cumberland Advisors.
Mario's articles has been regularly featured in national publications in Asia Pacific and Europe, including BTInvest and My Paper in Singapore, CNFOREX in China, Your Trading Edge in Australia, Finanzna Chrichten in Germany, and international news sites like MarketWatch, StreetInsider, Yahoo Finance and many more. Other media appearances by Mario include ChannelNewsAsia, Smart Investor, Personal Money, Straits Times, FXStreet and Forex Magnates.
As founder and CEO of FX1 Academy, Mario has trained thousands of retail investors on how to trade Forex profitably. Graduates include people from Singapore, Malaysia, Indonesia, Philippines, Vietnam, China, India, Australia, Switzerland, Venezuela and the United States.
In 2012, FX1 Academy became the first-ever Forex education company in Asia to be awarded the Asia Pacific Top Excellence Brand, the same international award given to world-recognized brands like McDonalds and Samsung. In 2014, FX1 Academy bagged the prestigious "Best Forex Education Provider" by International Finance Magazine in London.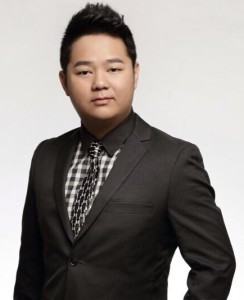 Steven Tan is a serial entrepreneur and the CEO of InproMastery Sdn Bhd, a company specializes in helping people to buy properties in group. He built his business and property empire from a very humble beginning.
After graduating with a Diploma from TAR College, he ventured into the food and beverages industry by starting his very own business at the age of 22. A short year later, he bought his first property. He had never looked back since.
Within a mere 7 years, Steven has become a property millionaire by building his property portfolio from 1 to 158 properties. The secret of his success lies in a group investment model, which he created and has used since a tender age of 24.
Steven embodies a personal mission to share with people with the same zeal to achieve financial independence, helping people transform and improve their quality of life through the property grouping investment system.