Young Money Master is a fun and pragmatic financial education programme designed for youth to teach them about money and increase their financial IQ.
6 Reasons Youths Attend Young Money Master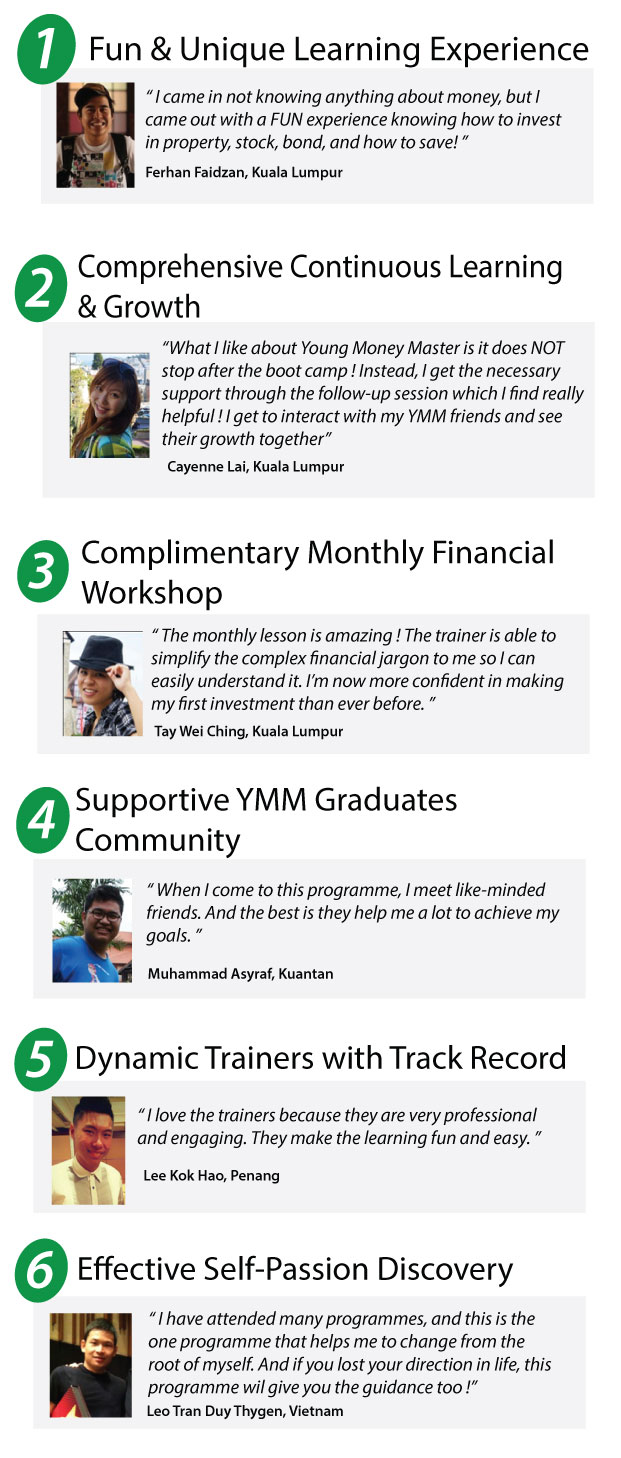 Proven System That Works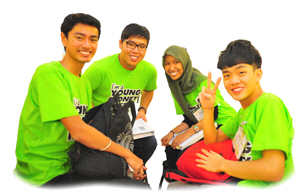 Young Money Master (or YMM) is modeled and created based on the success system of the Money Mastery Mentorship Programme – a financial education programme for adults which has created a humongous impact across Asia Pacific! Over the last 17 years, Money Mastery has helped more than 9,000 individuals to improve their lives, achieve their financial goals and quality of life they have always dreamt about.
Expert Testimonials
This program has incorporated the experiential method of delivery where participants will be able to experience the key lessons, rather than the traditional spoon-feeding method. It covers the entire fundamental concepts of wealth that youth must be aware of and master.

Ahyat Ishak – CEO of Greater Synergy, Author, Trainer
I enrolled my two daughters, my nephew and niece in Young Money Master! I can say that this program is run by a team of experienced and exceptional trainers who are very well-versed in financial education. The curriculum is proven effective and I'd say it is a MUST attend course for young people for the betterment of their financial well-being!

Teoh Poh Yew – Math Educator, Author

How I wish we had Young Money Master during my time. It gives a head start to the youth that they need to stay ahead of their peers financially.


Ko Heng Whye – Head Coach of FXPrimus